Happy October!  Today I'm linking up with Kristin for baby talk!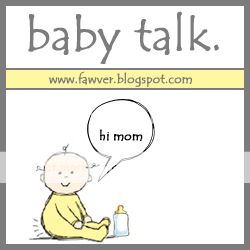 It's already been a busy week, so I thought today I'd take it easy and share some photos of bath time in our house!
Our tub is the Primo Eurobath, and those Munchkin stacking cups are Abbie's FAVORITE toy (they're from Target, but I can't find the link to them).  Clearly, she loves splashing too!  Have a great Tuesday everyone!