Happy Friday!  Here's what I'm thinking about today…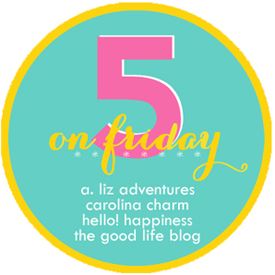 One: Yesterday's weather was BEAUTIFUL here in VA – when I got home from work, it was breezy and about 80 degrees – perfection.  Now, why can't that happen on a weekend?  I'm so ready for fall.
Two:  Abbie's new car seats are both here (we chose the Britax Roundabout 55) and ready to be installed – we'll hopefully be making the switch to the big girl seats this weekend.  How is my baby so big already?
Three: I love bathtime with Abbie – it's one of the best parts of my day.  She loves it!
Four: We have nothing planned for this weekend for the first time in WEEKS.  I'm pretty excited.  Maybe I'll actually get things done…or nap.
Five:  I thought I was addicted to Zulily, but have you seen VeryJane?  So many cute things.  I have to fight the urge to buy everything…Look at this gorgeous scarves they had yesterday!
Have a fabulous weekend everyone!
0