I can barely focus today because all I can think about is the perfection that was last night's Parenthood finale. You guys, I've loved this show from the first episode. I was among the faithful fans waiting each year to see if it would make it, and so thankful that it made it through every time.
As usual, I was a complete and total mess of tears while watching last night, in all the best ways. I love this show and this family so much, and I'm so sad to say goodbye to them. I think the finale was beautiful, sad, happy, funny, and oh so appropriate. I really felt that everything came full circle back to the pilot, and it was the best way imaginable to say goodbye to them.
On that note, I wanted to take today to share my five favorite moments from the finale, so if you haven't watched and plan to, you may want to avoid the spoilers below. These are in no particular order, since there's no way I could ever rank them.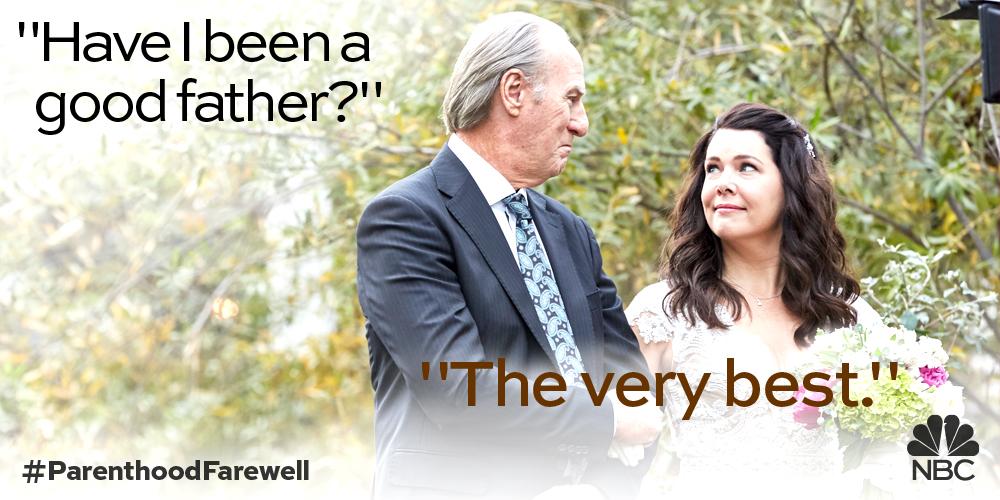 Sarah and Zeek. "Have I been a good father?" "The very best." So many feelings. If you remember, the series essentially started with Sarah, coming home so she could restart her life. Her relationship with her dad is so special, and it's because they allowed her to come home that she was able to move forward in her life. The reason Amber and Drew have done so well and the reason Sarah found Hank. The love there is palpable, and it jumps off the screen, makes you cry and want to go hug your dad.
"I think you're special and cool and weird and wonderful and the best brother." #ParenthoodFarewell pic.twitter.com/WQ9dAPyzax

— Parenthood (@nbcparenthood) January 30, 2015
Haddie and Max. I know a lot of people thought Haddie was a pain in the butt and didn't really miss her when she went to college across the country. I understand that, but I saw so much of myself in Haddie and Max's relationship. One of the many reasons I tuned into Parenthood in the beginning was Max. It was the first time that I remembered seeing an individual with Asperger's featured on network TV show. As the older sibling of a person with Asperger's, I found her interactions with him so genuine. I saw many of my feelings reflected in her actions and words. It's not always easy to be the sibling – to see the attention pulled away from you. It's not intentional of course, but it happens, and it's difficult. So she acted out sometimes. She was angry. She resented Max, and ultimately moved far away. I love this moment because it reflects so very much of what I feel for my sister. "I'm a better person for being your sister."
Another curveball for #TeamJoelia. pic.twitter.com/9Ap6O8F28n

— Parenthood (@nbcparenthood) January 30, 2015
Joel and Julia. "She's already ours." Oh, Joel and Julia. I absolutely love them together and was so happy to see them work out. To be honest, I saw something like this coming, but I thought Julia was going to get pregnant. From the moment the social worker told them the news, I knew this little girl was going to be theirs. After all their struggles, it's beautiful to see the light at the end of the tunnel. Obviously, they're still going to disagree, but I see so much in their relationship and that they're committed to each other and their family. I love that they got their happy ending.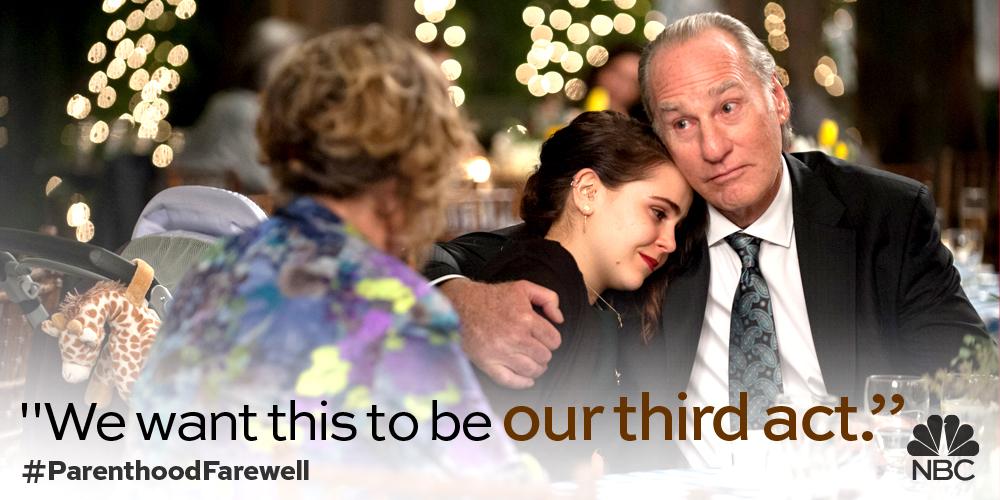 Camille, Zeek, and Amber. "We want this to be our third act." Amber may be my favorite character in the entire show. She went from a crazy teenager to a mature young woman, and now a mom. I love that Camille and Zeek wanted this – more love and laughter in their home, the way it had always been for them. I think they also knew that Zeek probably wouldn't be around too much longer, and I love the idea of Amber and baby Zeek with Camille, filling the house with new life.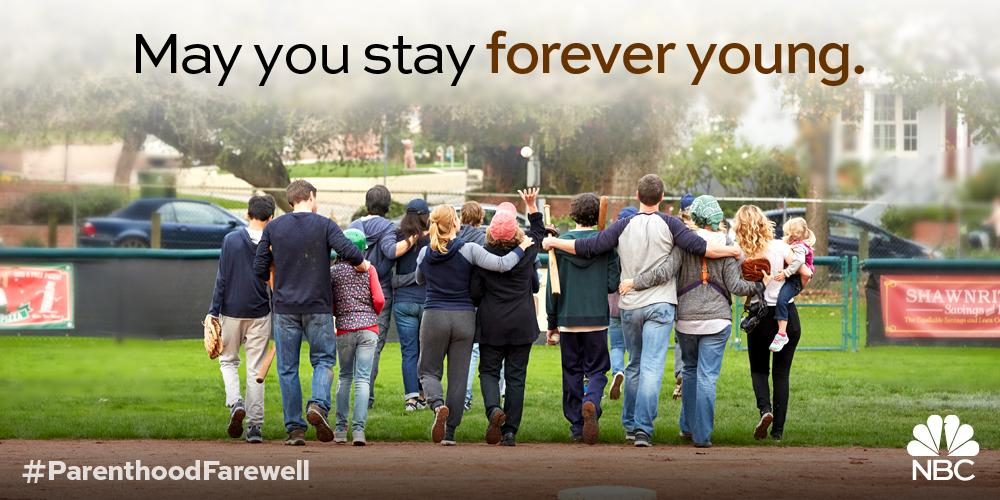 The final montage. I can't even type without crying. Seriously. I sobbed through the entire beautiful thing. Adam as headmaster. Max graduating and even smiling about it. Amber settling down. Ryan being okay and spending time with his son. Joel and Julia's fourth child. Crosby and his family running the luncheonette. Camille going to Chez Marie. Most of all, the baseball game. That perfect beautiful baseball game that somehow sums up the whole ride.
Thanks for everything, Parenthood. I'm really going to miss you.