Linking up with Kristin today for Baby Talk!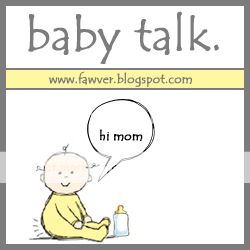 It's taken me a long time to figure out how to write this out. Now that I think it's coming to an end, it's time to talk about it. Our breastfeeding journey.
When I was pregnant with Abbie, I always assumed I'd breastfeed. For some reason, I though it would work without any issues other than the typical "starting out" ones.
Oh, naive pregnant Jess.
Photo by Mathy Shoots People
If you've read Abbie's birth story, you know that while I did have a vaginal birth, I also developed preeclampsia while in labor. Because of that, I has to be on a magnesium drip for about 18 hours after Abbie was born, and I couldn't get out of bed. I call this problem number one.
Abbie's birth is hazy in parts for me, and I don't remember if I tried to nurse her right away. I do know that we did skin-to-skin, but only because there's a picture of it. I was really out of it Because of the medicine I was on, Abbie wasn't allowed to room-in with me as planned – someone else had to be in the room and awake for her to be in the room since I couldn't get out of bed. I wasn't really able to nurse at all that first night. I was so uncomfortable because of the medicines I was on, and Abbie went to the nursery, so she got formula. I thought I had already expressed that I wanted to breastfeed, but I may not have been vocal enough or let the nurses know to bring her to me to eat. Either way, I suspect this was the beginning of our issues.
When I finally got of the medicine, we got moved to a regular room and Abbie was able to stay with us full-time. Waiting for the nurses to bring her to us was the longest wait of my life! That day, we started to work on breastfeeding, which is when I met problem number two – my big boobs versus Abbie's small mouth.
I've always been well-endowed (I was a G cup pre-pregnancy – sorry for the overshare, but it makes this easier to understand). My breasts showed up in 6th grade, and have been large since – I remember wearing a C cup in 7th grade. Unfortunately, this all posed a challenge for Abbie. We couldn't get comfortable in so many positions. It was difficult to get her to a good angle, and she was hungry. Thank God for the hospital's lactation consultant – she was my saving grace on this. She showed me how to switch to the football hold so Abbie and I both had more space, and a few drops of formula on the nipple helped Abbie find her way. I was relieved to feel her nursing and felt a lot better about our outlook at this point.
Then we went home.
Abbie was born on a Friday, so we went home on Sunday. The first night home was exhausting. She wanted to nurse constantly. At this point, I was facing problem number three – my milk still wasn't in. Abbie also kept falling asleep while eating! Her first doctor appointment was the following day (on Christmas Eve). When we weighed her, we found out she had lost 14 ounces. I was so worried, and so was our doctor. Abbie's skin was still a bit yellow and the pediatrician was concerned about Abbie's bilirubin (jaundice) levels. She asked how nursing was going, and I explained how Abbie kept falling asleep (problem number four) – I wasn't sure how much she was getting, or if it was enough (and my milk still wasn't in…). She finally explained that in order for Abbie's levels to go down, she had two options: going back to the hospital to go under the lights, or supplementing so she would eat more and get it out that way. Knowing we did not want our baby girl in the hospital on Christmas, she gave us a bottle of formula in the office to see if Abbie had an appetite and would take it.
She sucked down 2 ounces of formula in less than five minutes. I almost started crying. I was working so hard to get this right, and I felt like my body was failing me. My baby was hungry and my body wasn't giving her what she needed.
The good news was that since she clearly had an appetite, we wouldn't be going back to the hospital. We were sent home with orders to nurse on both sides (which I hadn't been doing before – problem number five), then supplement with formula at each feeding. That way my breasts would still get the stimulation to start producing milk, but Abbie would get the nutrition she needed.
We did as told, and went back for another appointment 2 days later. Abbie had gained 10 ounces and was much less jaundiced. That night, my milk FINALLY came in (5 days postpartum). I never really got the engorgement a lot of women talk about, but I definitely felt that Abbie was eating more from me. As the weeks went by, the amount she took from bottles dwindled and some days I was able to not give her any formula at all – those were my favorite days. She was challenging at times – she fell asleep at the breast constantly, and was the slowest eater – sometimes taking 40 minutes to eat, then wanting to eat again in an hour. I never mastered side-lying nursing either – it was hard to get comfortable for both of us. Finally, by about 2.5 months in, I felt we had really gotten the hang of things and Abbie was nursing well.
Then I got acquainted with my nemesis. Problem number six: me vs. the breast pump.
I had planned to pump when I could to build up a freezer stash, but we were preparing to move the last month of my maternity leave, and pumping was constantly pushed off in favor of more pressing tasks.  When I was able to, I pumped, usually getting about an ounce per session.  I was worried – I wasn't getting anywhere near what I was expecting.  People assured me it was normal – after all, I was nursing full-time and probably just didn't have extra milk.  When I was away from Abbie, I'd surely get more, and everything would be fine.
Then, at 15 weeks, I went back to work.
The first day I went back was stressful on both of us.  I sent Abbie to the sitter with two bottles of previously frozen breast milk  and one bottle of formula.  She would only take the formula that day.  (She later did take the breast milk from a bottle, just not the first day).  I pumped three times…and only got 4 ounces all day.  I was instantly stressed, disappointed, and worried about the whole situation.  I wanted so badly for Abbie to have breast milk, and it seriously depressed me to think it wouldn't work.  That first day, I contemplated giving up and going completely to formula during the day…but I'm stubborn, and I didn't.
From that day on, I read a lot about breastfeeding, making more milk, and pumping.  I did online research.  I watched webinars.  I read books.  I bought multiple different flanges and heating pads.  I drank a lot of tea and water and ate a lot of oatmeal.  I took supplements too – fenugreek, blessed thistle, goat's rue, and a few others.  I even made lactation cookies.  The only thing I didn't try was a different pump.
The result?  An average of six ounces per day from pumping three times a day.  The most I ever got in a day was 9 ounces.  I nearly threw a party for myself that day!
As for the little bit of frozen breast milk I had?  It ended up going to waste – Abbie wouldn't drink it.  The few times she did, she was really fussy all day, like her stomach was bothering her.  I did some more research (because apparently that's what I do…) and found information about lipase.  It turns out some women have too much lipase in their breast milk, and it can effect their milk after freezing, making it taste different or even causing gas.  I don't know for sure if that's the case for us, but Abbie wanted nothing to do with the frozen milk.  It turned out to be  good thing that I didn't build a freezer stash!
Thankfully, Abbie remained a great nurser when I was with her, and we didn't really have to supplement while I was with her.  Because of the issues I was having with production, I chose to introduce solids on the early side – at 4 months.  She mostly played with it at first, but I was glad we had started the process.
When Abbie turned 5 months, I made the difficult decision to go from pumping three times a day to twice a day.  I wrestled with my decision.  Should I persist?  I was getting more and more discouraged as the days went on and I was getting less and less milk – my average was 5 ounces a day rather than 6.  I was frustrated and something had to give – so I cut a pumping session.
I pumped twice a day for the next month.  I had planned to pump twice a day for as long as I could – I averaged about 2 ounces/day for a while.  I tentatively thought about dropping a session at 6 months, but then decided to keep going.
Yesterday, I think my body was trying to tell me to quit.  During my second pumping session of the day, I looked down…and had about 3/4 of an ounce…total for the day.  Something clicked.  I knew I couldn't do this anymore.
So today I cut another pumping session – to make it once per day.  I'm going to pump once a day for the rest of the week, then stop completely next week.  Abbie will still nurse morning and night, but will get formula during the day.  When she seems ready, I'll fade out the nursing as well.
All things considered, I think I was pretty successful at breastfeeding.  We definitely had no shortage of challenges, but I was able to give Abbie about 95% breast milk for her first 3.5 months, and 60-70% for another 1.5 months.  She got tons of benefits, and I loved the snuggle time we got from nursing.  I think every challenge has been worth the effort.
That said, there are definitely things I would do differently should we be blessed with another child.
I am working to make sure my health is better next time, so hopefully we can avoid the blood pressure issues I experienced that caused her to go to the hospital nursery.
No formula in the hospital next time – I want the next one brought to me when hungry if in the nursery for whatever reason.
I'll see how it goes, but I may pump in the hospital to get my milk to come in faster.
On that note, I'm going to try the one thing I didn't – a different breast pump.  It wasn't in our budget to get another one this time, but next time insurance should cover it (they didn't this time because my insurance renewed before the regulations requiring them to cover it went into effect).
For now, I'm going to enjoy the little bit of nursing we have left, and all the snuggles.  She's such a big girl and can't believe I provided so much of the nutrition that helped her grow.  I wouldn't trade any minute of nursing for anything in the world, and I'm so glad I did it.